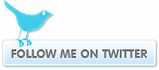 These days it seems everyone is talking about Facebook and Twitter and LinkedIn. Some people are on one, but not others. Some are on none, and are befuddled.  "Even if I think it's a good idea to use Social Networking for our work, which should we use? Should we be on all of them? And really, what is all this and what do we have to do to be "on" these things?"
There are many good sites and blog posts for explaining the basics of how to use Social Media, especially in the Community Benefit world.  Here is just one, but if you type "Social Media" or "Social Networking" and "Nonprofits" into Google, you will find a lot to review.  (I recommend John Haydon's blog as one that teaches the basics of Social Networking to Community Organizations at a level that is simultaneously 101 Level and not condescending – a great gift!)

Being a teacher at heart, though, I can't help but want to explain the differences between all these places – LinkedIn, Facebook, Twitter.  And being a storyteller, my explanations lean towards analogies. So herewith, my small attempt to explain the differences between these three major social networking systems, including pros and cons of each. Please pitch in and share your own observations – anything that will help folks see the value in all these various social networking tools. Because they are all indeed valuable in their own ways.
To not make this post longer than anyone could humanly want to read, I will break this into chunks for the next few days. Today, let's start with LinkedIn.
LinkedIn
LinkedIn is all business. When I first started to dive into all three of these social networks, I posed the question on LinkedIn: What's the difference between them all? And repeatedly folks told me, "LinkedIn is where I go to connect for business ONLY."
Having participated at LinkedIn for a while now, the mood at LinkedIn reminds me of a Chamber of Commerce mixer. Folks are on LinkedIn because they want to find others with whom to do business. They might be looking for a job, or for clients or customers, but LinkedIn is where you go to network for business. The mood, like a Chamber mixer, is the self-promotional side of the business world.
As for what LinkedIn has to offer, you can post as extensive a personal vitae as you would like as part of your profile, complete with photo.  You can ask questions or start a discussion or post a news item others might find interesting.  And most importantly, you can search the site to identify people who work in a particular industry, to contact them directly, all through LinkedIn.
LinkedIn's Value:
• Great connections. I can't stress that enough. Savvy business folks from every field imaginable are on LinkedIn
• LinkedIn's professional profiles give you a ton of information about someone, a great way to do research on folks you may want to connect with
• A sincere willingness on the part of those who are on LinkedIn to share what they know when you have a question
• And for those who draw strong distinctions between "business" and "pleasure," you will feel most comfortable at LinkedIn, as it is really almost entirely "all business."
LinkedIn's Downside:
• Personally, I find LinkedIn's platform cumbersome at best, and impossible to navigate / downright frustrating at worst.
• Because everyone is at LinkedIn for one purpose only – to do business – many people (myself included) find LinkedIn a bit too self-promotional, with everyone trying to sell themselves, all the time. If you generally feel comfortable and "in your element" at a Chamber of Commerce mixer, however, you will be right at home at LinkedIn.
• Lastly, I feel like Community Benefit Organizations are an afterthought at LinkedIn. Much like we often feel at a Chamber mixer, those of us whose lives are not dedicated to making money / selling a product or service are really attending an event that is meant for someone else.  While the Chamber / LinkedIn is inviting us to be there, it's not really aimed at our needs and our ways of working together. That doesn't mean it is not a good place to find people – it is absolutely great for that. It just has a different sort of "feel" than many Community Benefit Leaders are used to.
If anyone has used LinkedIn a lot and has different ways of explaining just what it is, what it feels like, what someone can expect – especially if you disagree with my assessment – please post in the comments. I would love this to be a resource for folks!
In the second post in this series, you'll find info about Twitter (where I have been spending a lot of my time lately). That link is here. And then on Friday, we'll wrap up with Facebook.
In the meantime, if you are not already linked to me, just click the buttons on the right of this page, and let's connect in the Social Media world!