Among a group of my friends, KIB is our email shorthand for Kick-in-the-Butt. And when I saw this from my favorite cartoon, XKCD, I knew this was just the KIB I would need for the week.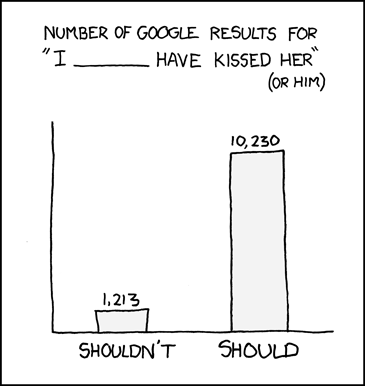 We rarely regret what we DO, near as much as we regret what we wish we had done.
And so, as my KIB this week, can I work even harder to have my actions reflect the words I sit with each morning?
Infinite gratitude towards all things past.
Infinite service to all things present.
Infinite responsibility to all things future. *
This week, can I remember to live so that perhaps next week, I will have fewer regrets?
* When philosopher and theologian Huston Smith asked Zen master Daisetz Suzuki, "What is zen?" these words were his reply.